Board of Trustees
BOARD OF TRUSTEES: 

The ESMRC Board of Trustees is currently accepting applications for Board Member positions. Fraternal affiliation not required. The Board meets on a monthly basis throughout the year and selected members serve a five-year term. Interested applicants may contact Larry Lillo, Executive Director, for specific information, 303-753-2174.
If interested fill out our application here.

ASSOCIATE BOARD OF TRUSTEES: 

To serve in an Associate Board of Trustee volunteer role with the current Board of Trustees to learn the role of a Board member and take an active role in the Board of Trustees business. Use this direct experience to lend an outside perspective to the Board and evaluate their ongoing interest in running for a Board position in the future. Associate appointments would be made by the Chairperson of the Board of Trustees, based upon recommendations and vote by Board members. Any person in the community is eligible to serve as an Associate Board of Trustees. The intent of the program is to engage people within the community to take an active role in becoming a Board of Trustee Member in the future.
If interested, click here for more information and application:

HOUSE OF DELEGATE REPRESENTATIVES: 

Interested current Masonic Lodge or Eastern Star Chapter members, who would like to take in active role in helping shape the current and future direction of the Eastern Star Masonic Campus, should contact their Lodge or Chapter Secretary about becoming a House of Delegate Representative. Meetings are held on a quarterly basis throughout the year. Contact Larry Lillo, Executive Director, for further information at 303-753-2174.
Kathy Easterday, Treasurer (2023)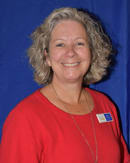 Kathy is an active member of South Gate #104 Order of the Eastern Star since 2009. She works full time as a Quality Manager for CenturyLink. Her work group, a global network operations center, meets the international standards of ISO 9001:2015 and TL positions, including accounting, finance, contract management, process support, and engineering. Kathy and her husband, Ken, have five children and six grandchildren.Although retired, Ken picks up and distributes food for a community food pantry. Kathy is excited to serve on the Board of Trustees and advocate for the retirement community.
Rev. Steve Schroeder (2024)
Steve is a Denver native who currently lives in Parker with Janie, his wife of 43 years; they have 4 grown children & 5 grandchildren under the age of 14. He loves to play golf, ski, bounce on his trampoline and go for walks with Janie. He has been a mason for 45 year and is currently the Grand Chaplain for the Colorado Grand Lodge. He is past master of Perfection Lodge 193 in 1982, member of Centennial lodge, Blackhawk lodge, the Denver Consistory and Metro Chapter of the Eastern Star. Steve has over 40 years in the residential Real Estate & Mortgage business in Colorado and he still works full time. He retired in 2015 as a part-time gymnastics coach. He spent Saturday mornings for 25 years teaching gymnastics at the South Suburban Recreation Center. Before that he was the men's gymnastics coach at Arapahoe High School. He attended the University of Denver on a full scholarship for gymnastics and diving, and graduated with a Business Degree in Real Estate in 1973. Beginning in 2001, at the age of 50, he attended Denver Seminary and spent 8 years of part-time study learning about the Christian faith. He is the Pastor of the Master's Community Church. Over the past 14 years he has conducted a non-denominational Church service on Sunday mornings at the Robert Russell Eastern Star Masonic Retirement Community. Steve believes that serving on the Board is an honor. He also believes that in the priorities of life that we should put God 1st, family 2nd, work 3rd and all other activities come after that.
John Warren (2020)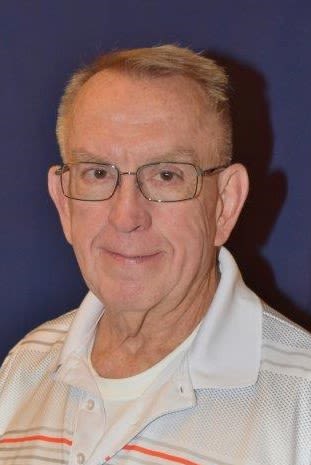 John Warren is a true Colorado native, having been born and raised in a small southeastern town. He moved to Denver in 1977, working for the Colorado National Guard, retiring in 1994. After that, he went to work at Stapleton Airport and shortly after, was in on the move to DIA . He finally retired in 2004 from everything. He has been a Master Mason since 1991 and a Scottish Rite Mason since 1992. He also is a member of all three York Rite Bodies and of course, the Order of Eastern Star. He has two daughters and three grandchildren. His hobbies include reading and some traveling.
Steve Davis, (2020)
Steve currently lives in Strasburg, but was born and raised in Denver. He is married to another Denver native, Sheila, and they have one daughter and three grandsons. Steve graduated from the University of Denver College of Law in 1979 and was licensed as an attorney in Colorado in 1980. He practiced law and administered a bar review course (in both Colorado and New Mexico) until 2009. Steve is active in several Masonic bodies and Eastern Star. He joined Aurora Lodge 156 in 1985, then York Rite bodies in Georgetown, Rocky Mountain Consistory, and El Jebel Shrine. He is currently an active officer in the Grand Commandery of Colorado. Steve joined Dawn Chapter 125, OES, in 2011 and has served as Worthy Patron three times. In 2018-19 Steve served as Grand Warder for the Grand Chapter of Colorado, OES. Steve has served the RRESMRC Executive Committee, and just completed a one-year term on the Board of Trustees.